Lorne Infection and Immunity Conference 2019
| | |
| --- | --- |
| Date | 20 February - 22 February 2019 |
| Venue | Cumberland Lorne Resort |
| Location | 150 Mountjoy Parade, Lorne VIC 3232 View Map |
| iCal | Add to Calendar |
– –
The Lorne Infection and Immunity Conference brings together scientists, students, health care and industry from multiple disciplines with a shared interest in infection and immunity research.
Registrations are open and abstracts are being accepted for the 2019 Lorne Infection and Immunity Conference.
ECR awards, subsidised student registrations, an amazing speaker list and new NHMRC grant deadlines are all good reasons to be part of this I&I tradition.
See below for links to register and for more information.
USEFUL LINKS:

Registration and abstract submissions are now open: https://members.asnevents.com.au/event/1602
Download a promotional flyer for your departmental noticeboard or newsletter >
Download a promotional powerpoint slide for use at upcoming meetings or conferences >
For more information: www.lorneinfectionimmunity.org

ARE YOU A STUDENT OR ECR?
Heavily subsidised student registrations are open to all students presenting a poster, short talk or oral presentation. More information: http://www.lorneinfectionimmunity.org/students/
Three Career Development Awards are again on offer to ECRs. Submit an application as you complete your abstract submission. More information: http://www.lorneinfectionimmunity.org/awards/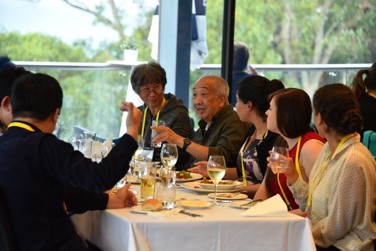 CONFIRMED SPEAKERS:
Andrea Ablasser, Global Health Institute, Switzerland
Innate immunity, Nucleic acid sensing mechanisms, Anti-viral signaling pathways.
Pascale Cossart, Institut Pasteur, France
Listeria monocytogenes, host-pathogen interactions, systems biology.

Shee-Mei Lok, Duke-NUS Medical School, Singapore
Flavirus structure and function, anti-viral therapeutics and neutralising antibodies.

Linfa Wang, Duke-NUS Medical School, Singapore
Bat-borne viruses, bat-virus interactions.

Elizabeth Winzeler, University of California, USA
Antimalarial drug discovery using chemogenomics.

Robert Seder, NIAID, USA
Vaccines against HIV, malaria, TB and cancer; T cell memory.
Kim Newton, Genentech, USA
Necroptosis and Inflammation
Robin May, University of Birmingham, UK
Molecular host-pathogen interactions, Cryptococcus

Allison Abendroth, University of Sydney

Immunobiology and pathogenesis of human Herpesviruses.
Andrew Currie, Murdoch University
Paediatric innate immunity, inflammation, and infectious disease.
Elizabeth Hartland, Hudson Institute of Medical Research
Bacterial colonization and immune evasion by Gram-negative pathogens.
David Hume, University of Queensland
Macrophages and osteoclasts.
Nicole La Gruta, Monash University
CD8+ T cell development and function.
James McCarthy, QMIR Berghofer Medical Research Institute
Malaria, antimalarial drugs and vaccines, scabies and helminth diseases.
Kirsty Short, University of Queensland
Influenza pathogeneis and the role of influenza in the development of asthma.
Wai-Hong Tham, The Walter and Eliza Hall Institute
Molecular, cellular and structural biology of malaria invasion.
Ana Traven, Monash University
Fungal pathogens, molecular mechanisms of host interaction.

Event Website