Lorne Infection and Immunity Conference 2020
| | |
| --- | --- |
| Date | 19 February - 21 February 2020 |
| Venue | 150 Mountjoy Parade, Lorne VIC 3232 |
| Location | Cumberland Lorne Resort View Map |
| iCal | Add to Calendar |
– –
The Lorne Infection and Immunity Conference brings together scientists, students, health care and industry from multiple disciplines with a shared interest in infection and immunity research.
Registrations are open and abstracts are being accepted for the 2020 Lorne Infection and Immunity Conference.
ECR awards, subsidised student registrations, an amazing speaker list and new NHMRC grant deadlines are all good reasons to be part of this I&I tradition.
See below for links to register and for more information.
USEFUL LINKS:

Registration and abstract submissions are now open: https://members.asnevents.com.au/register/event/1676
Download a promotional flyer for your departmental noticeboard or newsletter >
Download a promotional powerpoint slide for use at upcoming meetings or conferences >
For more information: www.lorneinfectionimmunity.org
ARE YOU A STUDENT OR ECR?
Heavily subsidised student registrations are open to all students presenting a poster, short talk or oral presentation. More information: https://www.lorneinfectionimmunity.org/registration
Three Career Development Awards are again on offer to ECRs. Submit an application as you complete your abstract submission. More information: https://www.lorneinfectionimmunity.org/applying-for-a-career-development-award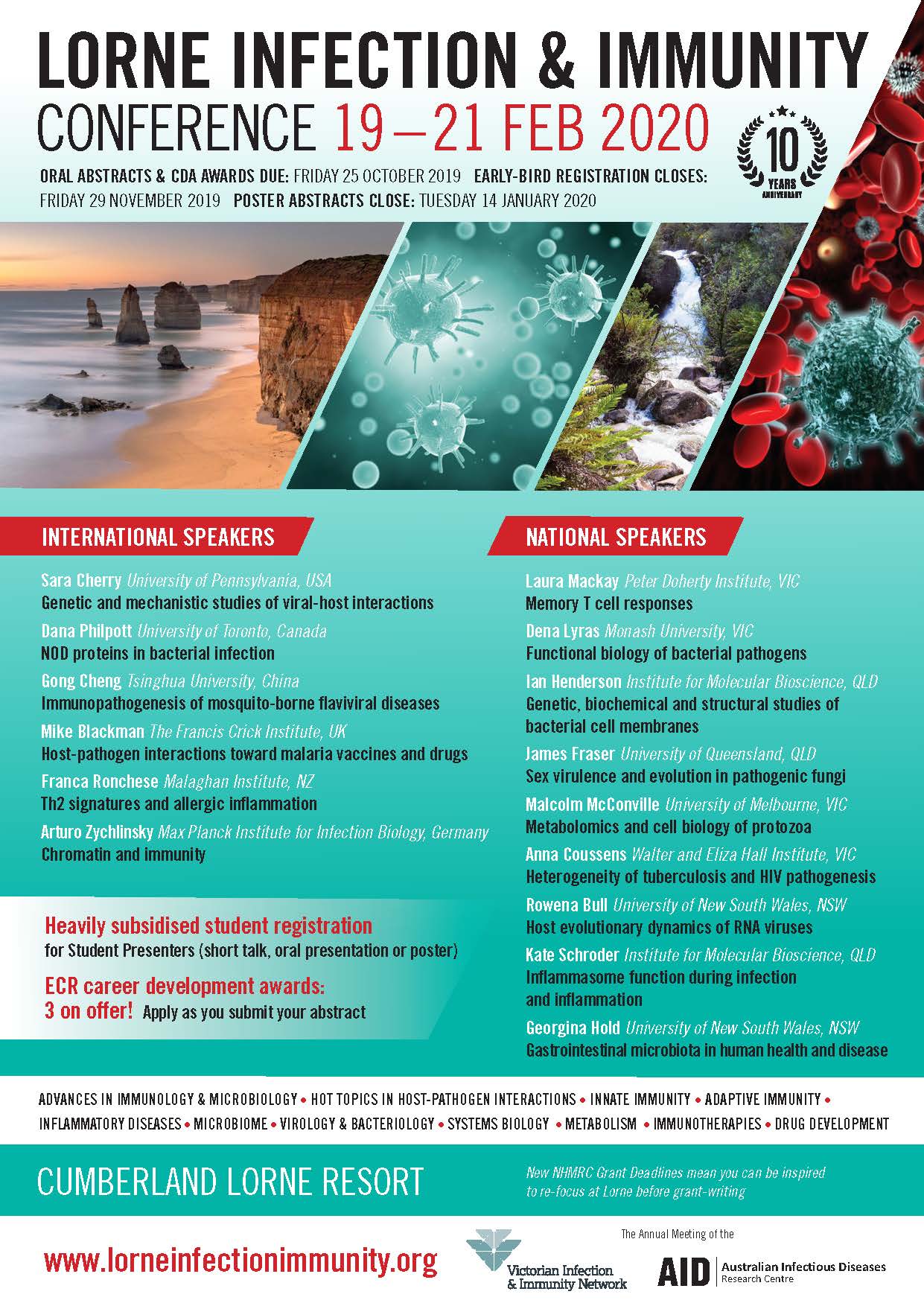 Event Website