VIIN Young Investigator Symposium 2018
| | |
| --- | --- |
| Date | 18 October 2018 |
| Time | 8:30am - 6:00pm |
| Venue | Walter and Eliza Hall Institute |
| iCal | Add to Calendar |
– –
A great opportunity to present your work to the VIIN!
The purpose of this symposium is to provide current postgrad students, RAs and postdocs a forum for career networking and scientific exchange.
Keynote Speakers:
Prof Ben Marsland
Department of Immunology and Pathology
Central Clinical School
Monash University
A/Prof Kate Seib
Institute for Glycomics Glycomics
Griffith University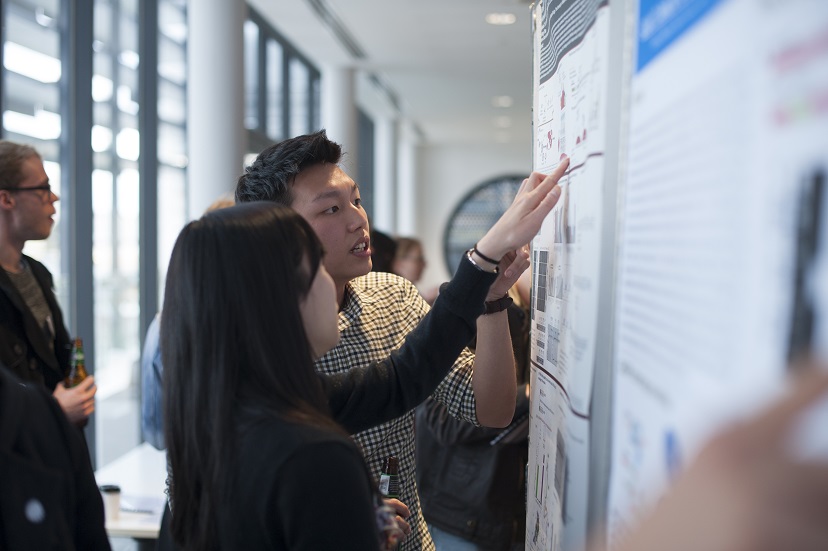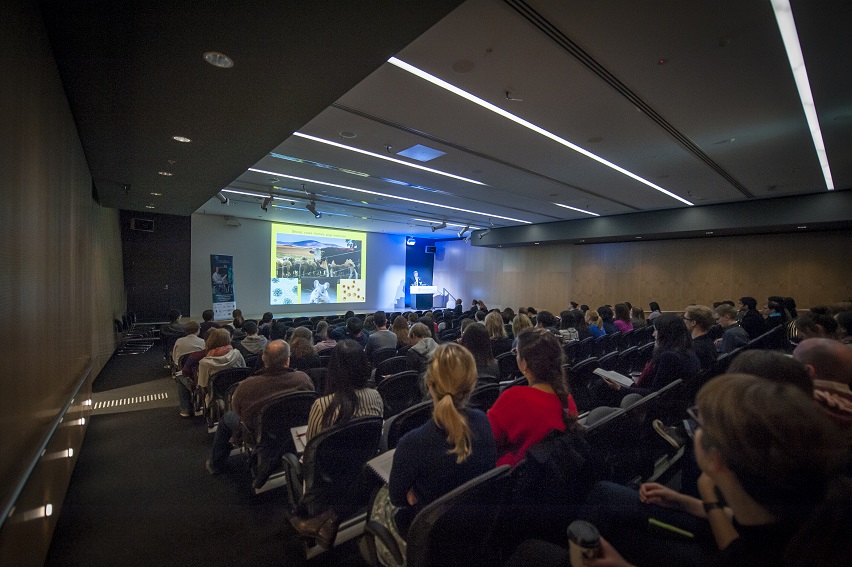 Abstract submission (Closed):
Please submit abstracts for oral and poster presentations using this proforma to info@viin.org.au by Friday 3 August 2018. Please submit a Word document and title your pro forma as follows: SURNAME_VIIN_YIS.doc. If you have any trouble submitting your abstract or do not receive a confirmation email within 48 hours of submission please email: deborah.bianco@hudson.org.au.
Prizes:
Prizes will be awarded for best oral and poster presentations as well as best student questions. Two invitations to speak (one postdoc and one student) at the 2019 Lorne Infection and Immunity Conference will be awarded this year, plus cash prizes from our sponsors.
Registration:
Registration closes Friday 28 September. Lab heads and senior researchers - please attend and support your Young Investigators, even if you can only stay for a session or two!
Sponsors: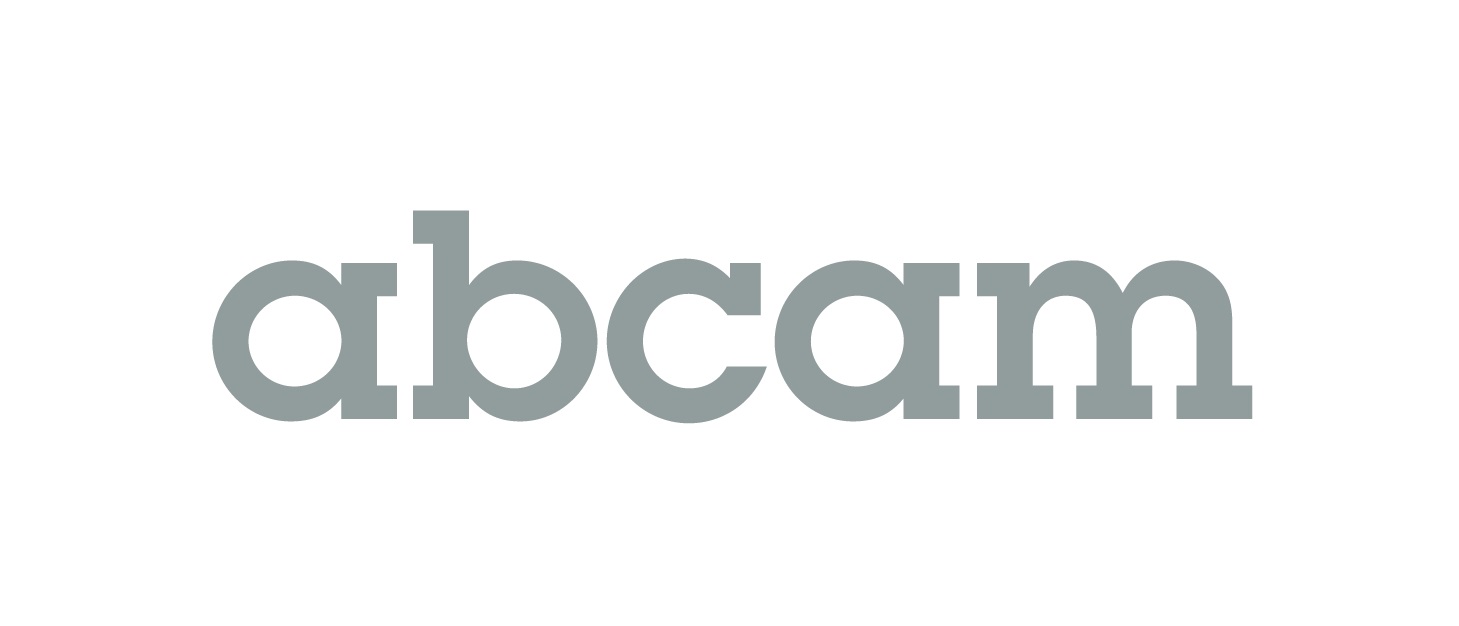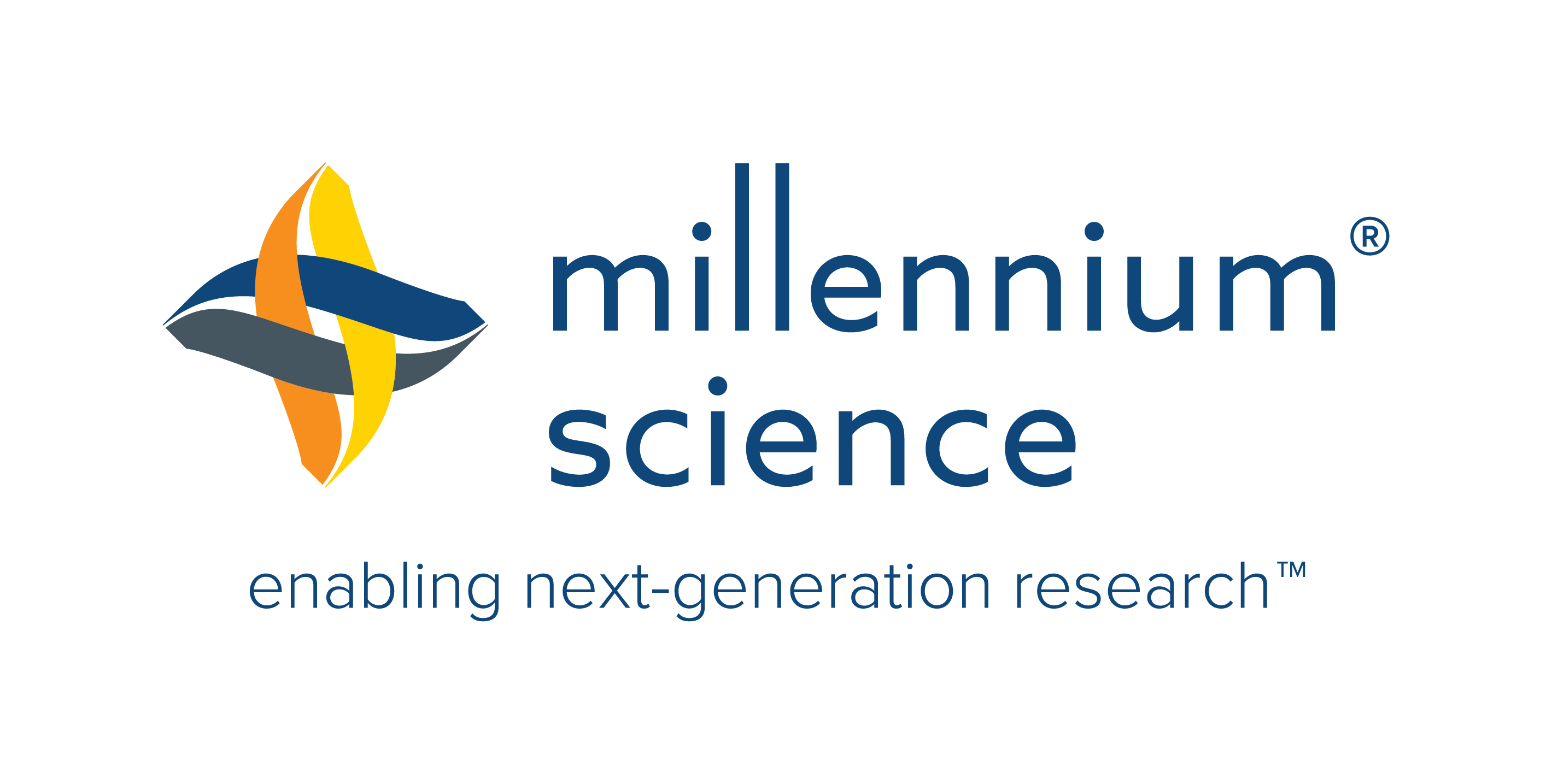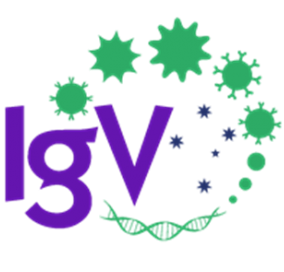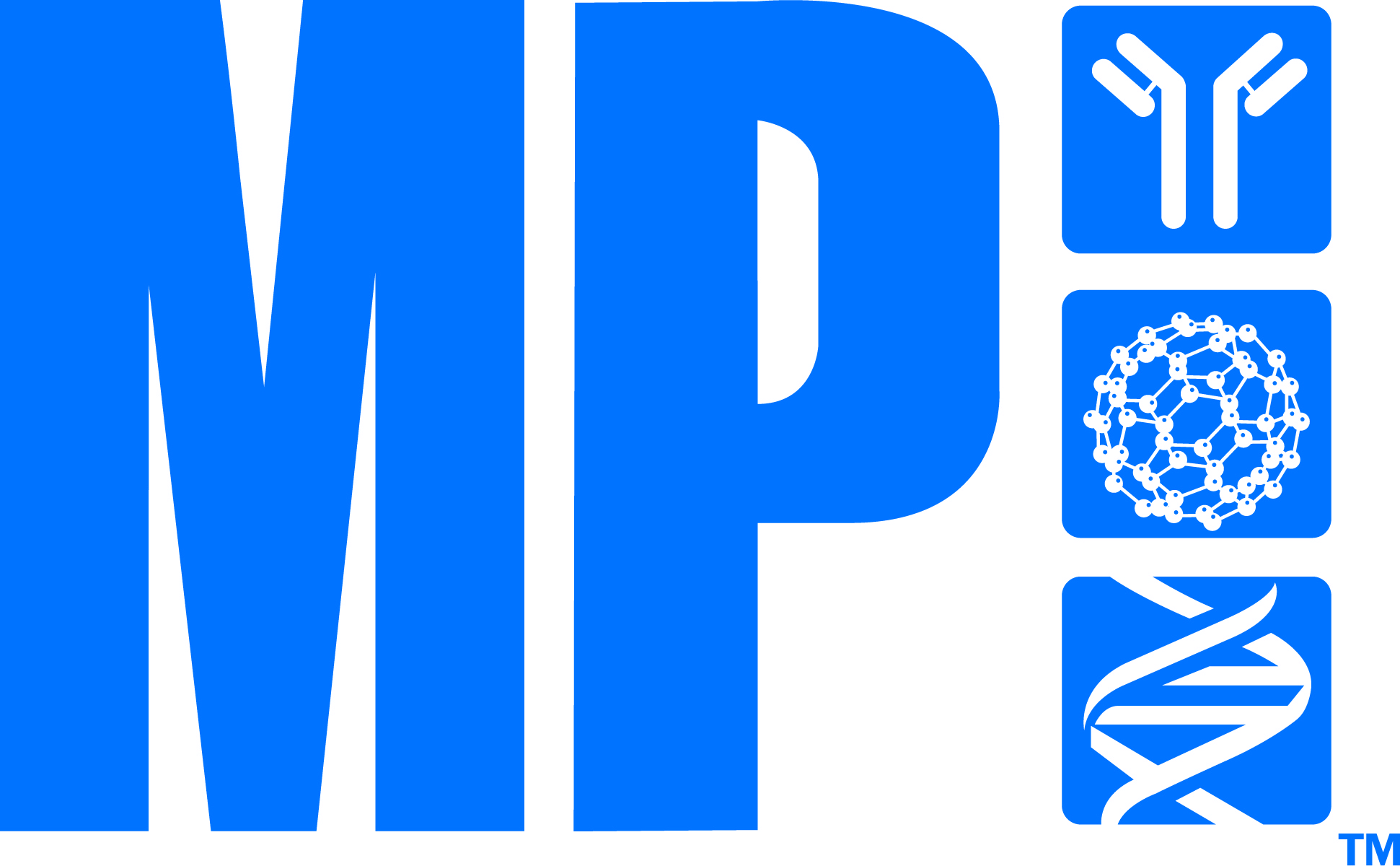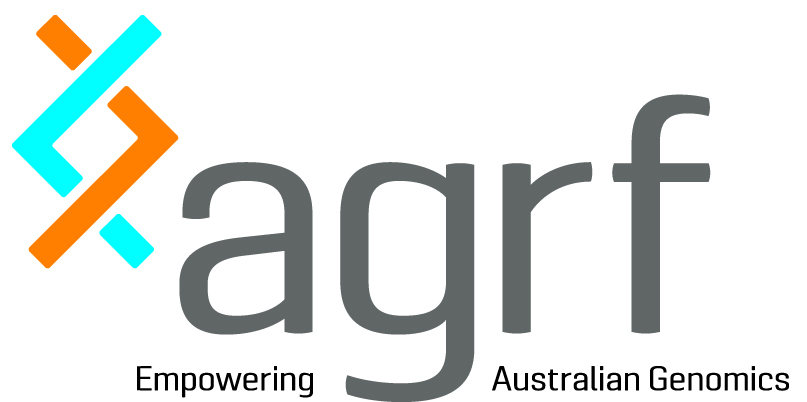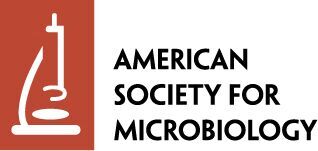 After Party!
Come to the VIIN Young Investigator Symposium After-Party to relax, socialise and network with other VIIN Researchers - at Prince Alfred (PA's) Rooftop Bar from 6pm onwards. Snacks provided and a great menu for dinner.
Download a flyer for the After Party >
2018 Organising Committee:
Catarina Almeida, University of Melbourne
Francisca Almeida, Walter and Eliza Hall Institute of Medical Research
Azu Aminath Azhan, Hudson Institute of Medical Research
Katrina Binger, University of Melbourne
Deborah Bianco, Victorian Infection and Immunity Network
Deanna Deveson, Monash University
Daniel Dlugolenski, Deakin University
Mifsud Edin, Peter Doherty Institute of Medical Research
Ryan Farr, CSIRO
Sam Forster, Hudson Institute of Medical Research
Katharine Goodall, Monash University
Nicolas Jacquelot, Walter and Eliza Hall Institute of Medical Research
Georges Khoury, University of Melbourne
Sam Manna, Murdoch Children's Research Insitute
Kathleen McCaffrey, Hudson Institute of Medical Research
Hamish McWilliam, University of Melbourne
Norman Ursula, Monash University
Jason Paxman, La Trobe University
Linda Reiling, Burnet Institute
Rohan Shah, Swinburne University of Technology
Rebecca Smith, Victorian Infection and Immunity Network
Anubhav Srivastava, Monash University
Andrew Stewardson, Monash University
Jiyoti Verma, Monash University
Event Program
SPEAKING PROGRAM (subject to change)
08:30 - 09:00
Registration (Tapestry Lounge)

09:00

Welcome and Opening

09:00-09:30

SESSION 1: KEYNOTE SESSION I, Davis Auditorium
Chair: TBC

09:00 - 09:30

You are full of microorganisms… and that's a good thing

First Keynote Speaker: Benjamin Marsland, Monash University, Department of Immunology and Pathology

09:30-10:00

SESSION 2: Science Bites I, Davis Auditorium

Chairs: TBC


09:30 - 09:33

CD21 Deficiency: An unusually severe immune defect due to a homozygous point mutation


Emily Edwards, Monash University, Department of Immunology and Pathology (PD)

09:33 - 09:36

Chronic alterations in alveolar macrophage function persist following a single round of influenza virus infection

Mubing (Erika) Duan, La Trobe University, Department of Biochemistry and Genetics, La Trobe Institute for Molecular Science (PD)

09:36 - 09:39

Isolation of naturally acquired human monoclonal antibodies to Plasmodium vivax adhesin PvRBP2b reveals novel inhibitory epitopes

Li-Jin Chan, Walter and Eliza Hall Institute of Medical Research, Infection and Immunity Division (PG)

09:39 - 09:42

A dual role for Protein tyrosine phosphatase non-receptor type 2 in development and function of skin resident CD8 memory T cells

Katharina Hochheiser, University of Melbourne, Department of Microbiology and Immunology, Peter Doherty Institute (PD)

09:42 - 09:45

Characterisation of a family of novel secreted bacterial glycosyltransferases

Cristina Giogha, Hudson Institute of Medical Research, Centre for Innate Immunity and Infectious Diseases (PD)

09:45 - 09:48
Elucidating alternative copper-resistance mechanisms in Salmonella enterica Typhimurium

Pramod Subedi, La Trobe University, Department of Biochemistry and Genetics, La Trobe Institute for Molecular Science (PG)

09:48 - 09:51

De novo NAD synthesis is required for intracellular replication of the pathogenic bacterium Coxiella burnetti

Mebratu Asaye, University of Melbourne, Melbourne Veterinary School (PG)

09:51 - 09:54

Hookworms evade host immunity by secreting a deoxuribonuclease II to degrade neutrophil extracellular traps

Tiffany Bouchery, Monash University, Department of Immunology and Pathology

09:54 - 09:57

Mucin 1 performs diverse functions on macrophages during bacterial infections

Poshmaal Dhar, Deakin University of Melbourne, School of Medicine (PD)

09:57 - 10:00

Novel tax/rex and hbz mRNA species of HTLV-1c

Ashley Hirons, University of Melbourne, Department of Microbiology and Immunology (PG)

10:00-10:30


Morning Tea - Tapestry Lounge

Chat with the Keynote Speaker

10:30 - 11:00

SESSION 3: Oral presentations I, Davis Auditorium

Chairs: TBC

10:30 - 10:40

Microbiota-derived short-chain fatty acids promote memory potential and selectively enhance oxidative metabolism in effector CD8+ T cells

Annabell Bachem, University of Melbourne, Department of Microbiology and Immunology, Peter Doherty Institute (PD)

10:40 - 10:50

Henipavirus matrix protein targets the nucleolar DNA-damage response pathway

Tianyue Zhao, Monash University, Department of Microbiology (PG)


10:50 - 11:00

Inhibition of Antigen 43-mediated aggregation and biofilm formation

Alvin Lo, Walter and Eliza Hall Institute of Medical Research, Infection and Immunity Division (PD)

11:00 - 11:10

Heparanase is required for dendritic cell-natural killer cell crosstalk and subsequent natural killer cell activation

Alyce Mayfosh, La Trobe University, Department of Biochemistry and Genetics, La Trobe Institute for Molecular Science (PG)

11:10 - 11:20

Development of serological markers for detecting recent exposure to Plasmodium vivax malaria infections

Rhea Longley, Walter and Eliza Hall Institute of Medical Research, Population Health and Immunity Division (PD)


11:20 - 11:30

Invariant Natural Killer T Cells Shape the Gut Microbiota and Regulate Neutrophil Recruitment and Function During Intestinal Inflammation

SJ Shen, Monash University, Department of Medicine, Centre for Inflammatory Diseases, Monash Medical Centre (PG)


11:30-12:00

SESSION 4: Science Bites II

Chairs: TBC


11:30 - 11:33

Targeting the mitochondria during Coxiella burnetti infection

Laura Fielden, University of Melbourne, Department of Biochemistry and Molecular Biology, Bio21 Molecular Science and Biotechnology Institute (PG)

11:33 - 11:36

Heterozygosity of murine Nfκb1 confers a defective immune response and diverse late-onset pathologies

Jasper Cornish, Monash University, Burnet Institute (PG)

11:36 - 11:39

A Mutation Outside the Dimerization Domain Causing Atypical STING-Associated Vasculopathy With Onset in Infancy

Katherine Balka, Walter and Eliza Hall Institute of Medical Research, Inflammation Division (RA)

11:39 - 11:42

Super-resolution microscopy reveals the spatial location of the Tcp conjugation proteins from Clostridium perfringens

Sarah Revitt-Mills, Monash University, Infection and Immunity Program, Department of Microbiology, Biomedicine Discovery Institute (PG)

11:42 - 11:45

Co-expression of Variant Surface Antigens in Rosetting of Plasmodium falciparum

Digjaya Utama, University of Melbourne, Walter and Eliza Hall Institute of Medical Research, Population Health and Immunity Division (PG)

11:45 - 11:48

Characterisation of the biochemical signature regulating interaction between CD8αα and the liver expressed non-classical MHC molecule, H2-Q10.

Angela Nguyen, Monash University, Alfred Medical Research and Education (PG)


11:48 -11:51

Bacteria release membrane vesicles containing antibiotic resistance genes

Ella Johnston, La Trobe University, Department of Physiology (PG)

11:51 - 11:54

Development of a SNP Barcode for High Resolution Monitoring of P. vivax Transmission Dynamics in Papua New Guinea

Abebe Fola, Walter and Eliza Hall Institute of Medical Research, Population Health and Immunity Division (PG)

11:54 - 11:57

Circulating Tfh cells, serological memory, and tissue compartmentalization shape human influenza-specific B cell immunity

Marios Koutsakos, University of Melbourne, Department of Microbiology and Immunology, Peter Doherty Institute (PG)

11:57 - 12:00

Understanding the role of IgM+ memory B cells in immunity to malaria using a murine model of infection

Halina Pietrzak, Walter and Eliza Hall Institute of Medical Research, Infection and Immunity Division (PG)


12:00-13:00

Poster Session 1 and Lunch - Tapestry Lounge and Seminar Room 2

13:00-13:30

SESSION 5: Keynote Session II, Davis Auditorium

Chair: TBC

13:00 - 13:30

Battling bacteria and dreaming of vaccines

Second Keynote Speaker: Kate Seib, Griffith University, Institute for Glycomics

13:30-14:30

SESSION 6: Oral presentations II, Davis Auditorium

Chairs: TBC

13:30 - 13:40

Survival of CD8 T cell subsets during ageing is differentially controlled by homeostatic signalling and metabolic remodelling

Kylie Quinn, Monash University, Department of Biochemistry and Molecular Biology, Biomedical Discovery Institute (PD)


13:40 - 13:50

Characterisation of bacterial effector kinases from enteropathogenic Escherichia coli

Georgina Pollock, Hudson Institute of Medical Research, Centre for Innate Immunity and Infectious Diseases (PG)

13:50 - 14:00

Co-targeting macrophages to improve anti-tumour responses to immunotherapy

Ashleigh Poh, The Olivia Newton John Cancer Research Institute (PD)


14:00 - 14:10

Tissue-resident memory CD8+ T cells promote melanoma-immune equilibrium in skin

Simone Park, University of Melbourne, Department of Microbiology and Immunology, Peter Doherty Institute (PG)

14:10 - 14:20

Identification of a novel innate defence mechanism in neurons, linked with paralytic Rabies infection

Vinod Sundaramoorthy, CSIRO Australian Animal Health Laboratory, Diagnostic, Surveillance and Response (PD)

14:20 - 14:30

T-bet independently co-ordinates TFH and B cell functions within GC reactions following viral infection

Amania Sheikh, Walter and Eliza Hall Institute of Medical Research, Immunology and Molecular Immunology Division (PG)


14:30-15:00

SESSION 7: Science Bites III, Davis Auditorium


Chairs: TBC

14:30 - 14:33

Ironing out the diversity and mobilisation of hypervirulence-conferring loci encoding aerobactin and salmochelin siderophore synthesis in Klebsiella pneumoniae

Margaret Lam, University of Melbourne, Department of Biochemistry and Molecular Biology, Bio21 Molecular Science and Biotechnology Institute (PD)


14:33 - 14:36

Distinct contributions of hyperglycaemia and high-fat feeding in the development of neuroinflammation

Brooke Wanrooy, Monash University, Department of Medicine, Centre for Inflammatory Diseases, Monash Medical Centre (RA)


14:36 - 14:39

Interrelationship between the human malaria parasite and eryptosis

Coralie Boulet, La Trobe University, Department of Physiology, Anatomy and Microbiology (PG)

14:39 - 14:42

Dissection of influenza-specific CD8+ T cell immunity in people expressing an influenza risk HLA-A*68:01 allele

Carolien van de Sandt, University of Melbourne, Department of Microbiology and Immunology, Peter Doherty Institute (PD)


14:42 - 14:45

Increased virulence of community-acquired Acinetobacter baumannii in the presence of ethanol

Carina Dexter, Monash University, Department of Microbiology, Infection and Immunity Program, Monash Biomedicine Discovery Institute (PG)

14:45 - 14:48

Subdominance and poor intrinsic immunogenicity limit humoral immunity targeting the influenza HA stem

Hyon-Xhi Tan, University of Melbourne, Department of Microbiology and Immunology (PD)

14:48 - 14:51

Determining key regulators of apoptotic cell disassembly and their implication on cell clearance using CRISPR

Rochelle Tixeira, La Trobe University, Department of Biochemistry and Genetics, La Trobe Institute for Molecular Science (PG)

14:51 - 14:54

Dendritic cells Suppression post Sepsis: Dose and Time matter

Mitra Ashayeri-Panah, University of Melbourne, Department of Microbiology and Immunology, Peter Doherty Institute (PG)

14:54 - 14:57

Investigating the architecture of a Salmonella Typhi bacteriophage

Joshua Hardy, Monash University, Department of Biochemistry and Molecular Biology, Biomedicine Discovery Institute (PG)

14:57 - 15:00

Genomic evolution of Klebsiella pneumoniae clones: the good, the bad and the ugly

Kelly Wyres, University of Melbourne, Department of Biochemistry and Molecular Biology, Bio21 Molecular Science and Biotechnology Institute (PD)


15:00 - 15:30

Afternoon Tea, Tapestry Lounge

Chat with Keynote Speaker

15:30 - 16:30

SESSION 8: Oral presentations III, Davis Auditorium

Chairs: TBC

15:30 - 15:40

The function of HSP101 in the Plasmodium translocon of exported proteins (PTEX)

Kathryn Matthews, Deakin University, School of Medicine (PD)


15:40 - 15:50

Novel CD8+ T-cell Targets For Protection Of Indigenous Australians Against Severe Influenza Disease

Luca Hensen, University of Melbourne, Department of Microbiology and Immunology, Peter Doherty Institute (PG)

15:50 - 16:00

Staphylococcus aureus membrane vesicles induce autophagy and activate innate immune signalling pathways.

Natalie Bitto, La Trobe University, Department of Physiology, Anatomy and Microbiology (PD)

16:00 - 16:10

Clonal selection of tissue infiltrating human γδ T cells indicates γδTCR-dependent adaptive immune surveillance in viral infection

Martin Davey, Monash University, Department of Biochemistry and Molecular Biology, Monash Biomedicine Discovery Institute (PD)
16:10 - 16:20

Tracking the Viral Reservoir in ART-treated HIV-1-infected Individuals Using Envelope Sequence Analysis

Matthew Gartner, RMIT University, School of Health and Biomedical Sciences

16:20 - 16:30

An immunosuppressive role for IL-11 during tumourigenesis

Jennifer Huynh, Olivia Newton-John Cancer Research Institute, School of Cancer Medicine (PD)

16:30 - 17:06

SESSION 9: Science Bites IV, Davis Auditorium

Chairs: TBC

16:30 - 16:33

HIV-1 Env trimers elicit antibodies in dairy cows with neutralising and cellular-dependent functions

Natalia Salazar-Quiroz, University of Melbourne, Department of Microbiology and Immunology, Peter Doherty Institute (PG)

16:33 - 16:36

Innate immune recognition of Staphylococcus aureus by dendritic cells is affected by mutations leading to antibiotic resistance

Timothy Patton, Monash University, Infection and Immunity Program, Monash Biomedicine Discovery Institute (PG)

16:36 - 16:39

Synthesis of antigenic HBeAg-specific epitope-cloned HBV Bio-Nanoparticles

Yianni Droungas, Victorian Infectious Diseases Reference Laboratory, Melbourne Health, Peter Doherty Institute (PG)

16:39 - 16:42

Elucidation of the mechanisms of silencing of type I interferons by lethal lyssaviruses

Maria Aloi, Monash University, Department of Microbiology (PG)

16:42 - 16:45

Manipulating Intrinsic Apoptotic Regulators of Cell-Mediated Immunity

Philip Arandjelovic, Walter and Eliza Hall Institute of Medical Research, Infection and Immunity Division (PG)

16:45 - 16:48

Modulation of immune responses by shSOCS1 delivered by recombinant influenza viruses

Shasha Zhao, Deakin University, School of Medicine (PG)


16:48 - 16:51

Characterisation of influenza B virus variants with reduced neuraminidase inhibitor susceptibility

Rubaiyea Farrukee, University of Melbourne, Department Microbiology and Immunology, Peter Doherty Institute (PG)

16:51 - 16:54

Targeting Host Cell Death Pathways to Promote Clearance of Hepatitis B Virus Infection

Michelle Clark, University of Melbourne, Walter and Eliza Hall Institute of Medical Research, Infection and Immunity Division (PG)

16:54 - 16:57


Sexual behaviours impact the vaginal microbiota of women who have sex with women

Erica Plummer, Monash University, Central Clinical School, The Alfred Centre (PG)

16:57 - 17:00

Defining a role for membrane-associated RING-CH (MARCH) ubiquitin ligases as novel restriction factors against influenza and other respiratory viruses

Fernando Villalón-Letelier, University of Melbourne, Department of Microbiology and Immunology, Peter Doherty Institute (PG)

17:00 - 17:03

Modelling resistance in melanoma immunotherapy using CRISPR/Cas9

Maike Effern, University of Melbourne, Department of Microbiology and Immunology, Peter Doherty Institute (PG)

17:06-18:55

POSTER SESSION II, Food and Drinks - Tapestry Lounge and Seminar Room 2


17:55

ORAL/POSTER PRIZE PRESENTATION
POSTER PROGRAM SESSION I (subject to change)
12:10-12:50

Poster Session I and Lunch, Tapestry Lounge and Seminar Room 2

1

Covalent binding of Complement C3 to MHC class II molecules: An immunological synapse between B lymphocytes and dendritic cells?

Patrick Schriek, University of Melbourne, Biochemistry and Molecular Biology, Bio21 Molecular Science and Biotechnology Institute (PG)


2

Monocytes enhance naïve and memory B cell differentiation into effector cells

Maria Auladell, University of Melbourne, Department of Microbiology and Immunology, Peter Doherty Institute (PG)

3

Strucural basis for the recognition of MRI presenting riboflavin-based analogues by the MAIT T cell receptor

Wael Awad, Monash University, Department of Biochemistry and Molecular Biology, Biomedicine Discovery Institute, Infection and Immunity Program (PD)

4

Characterisation and functional analysis of extracellular vesicles released by THP-1 monocytes following induction of membrane-lytic cell death

Amy Baxter, La Trobe University, Department of Biochemistry and Genetics, La Trobe Institute for Molecular Science (PD)

5

Combating pathogenic infections and cancer by targeting phosphoinositides by defensins

Guneet Bindra, La Trobe University, Department of Biochemistry and Genetics, La Trobe Institute for Molecular Science (PG)

6

Expression of immunoinhibitory molecules PD-L1 and PD-L2

Annabelle Blum, University Of Melbourne, Department of Biochemistry and Molecular Biology (PG)

7

Type 2 immunity is a hallmark of neonatal cardiopulmonary disease

Christine Bui, Hudson Institute of Medical Research, The Ritchie Centre (PG)

8

The role of apoptotic cell disassembly as a mediator of antigen presentation and anti-tumour immunity

Sarah Caruso, La Trobe University, Department of Biochemistry and Genetics, La Trobe Institute for Molecular Science (PG)

9

Defining resident memory T-cells in autoimmune skin diseases

Clara Castellucci, University of Melbourne, Department of Microbiology and Immunology, Peter Doherty Institute (PG)

10

Characterisation of the putative cysteine protease effectors, OspD2 and OspD3, from Shigella species

Yogeswari Chandran, Hudson Institute of Medical Research, Peter Doherty Institute (PG)

11

The local microenvironment drives the identity of tissue-resident lymphocytes

Susan Christo, University of Melbourne, Department of Microbiology and Immunology, Peter Doherty Institute (PD)

12

Investigating host-parasite interactions in both parasite immune evasion and innate immunity

Gillian Coakley, Monash University, Department of Immunology and Pathology, Central Clinical School (PD)

13

Mechanisms of doxycycline resistance in malaria

Emily Crisafulli, University of Melbourne, Department of Biochemistry and Molecular Biology, Bio21 Molecular Science and Biotechnology Institute (PG)

14

Viperin enhances the dsDNA signalling pathway via a direct interaction with STING

Keaton Crosse, La Trobe University, Department of Physiology, Anatomy and Microbiology (PG)

15

Characterisation of cellular mechanisms involved in the uptake of MR1 ligands

Sebastian Cruz-Gomez, University of Melbourne, Department of Microbiology and Immunology, Peter Doherty Institute (PG)

16

Characterisation of the Plasmodium falciparum aspartyl proteases DNA-damage inducible protein 1 and Plasmepsin 7

Bethany Davey, University of Melbourne, Department of Medical Biology, Walter and Eliza Hall Institute of Medical Research, Chemical Biology Division, Infection and Immunity Division (PG)

17

Associations between red blood cell polymorphisms and pregnancy outcomes in a malaria endemic region of Papua New Guinea: A cohort study

Eliza Davidson, University of Melbourne, School of Population and Global Health, Centre for Epidemiology and Biostatistics (PG)

18

Structural basis of CD96 immune receptor recognition of nectin-like protein-5 (CD155)

Felix Deuss, Monash University, Infection and Immunity Program, Department of Biochemistry and Molecular Biology, Biomedicine Discovery Institute (PG)

19

Structural and functional features of the reovirus σ1 tail

Melanie Dietrich, Walter and Eliza Hall Institute of Medical Research, Infection and Immunity Division (PD)

20

Investigating the epitranscriptome of Plasmodium parasites

Amy Distiller, University of Melbourne, Department of Biochemistry and Molecular Biology, Bio21 Molecular Science and Biotechnology Institute (PG)

21

Starving the Malaria Parasite

Rebecca Edgar, Deakin University, School of Medicine (PG)

22

Polymyxin-induced apoptosis in human macrophages and neutrophils

Ahmed Elsayed, Monash University, Infection and Immunity Program, Department of Microbiology, Monash Biomedicine Discovery Institute (PG)

23

The role of necroptosis in bacterial gut infection

Vik Ven Eng, Hudson Institute of Medical Research, Centre for Innate Immunity and Infectious Disease (PG)

24

Intertypic recombination of infectious laryngotracheitis viruses after superinfection of the natural host

Omid Fakhri, University of Melbourne, Asia-Pacific Centre for Animal Health, Department of Microbiology and Immunology (PG)

25

The effect of cigarette smoke on pulmonary Legionella clearance

Markus Fleischmann, University of Melbourne, Department of Biochemistry and Molecular Biology (PG)

26

Characterisation of the Arg-GlcNAc glycosyltransferase effectors from Salmonella enterica

Jiyao Gan, Hudson Institute of Medical Research, Centre for Innate Immunity and Infectious Diseases (PG)

27

Characterization of extracellular vesicles from the filamentous fungal pathogen Fusarium oxysporum

Donovan Garcia-Ceron, La Trobe University, Department of Biochemistry and Genetics (PG)

28

Amino acid motifs present in effector proteins exported into the host erythrocytes of malaria parasites may be specifically recognised by the Plasmodium translocon for exported of proteins (PTEX)

Mikha Gabriela, Deakin University, Biomedical Research, Burnet Institute (PG)


29

Synthesis and Characterisation of Rifampicin-Loaded Solid Lipid Nanoparticles for drug delivery

Abigail Goff, Swinburne University of Technology, Department of Chemistry and Biotechnology (UG)

30

Molecular mechanisms of NOD signalling complexes

Valentin Heim, Walter and Eliza Hall Institute of Medical Research, Cell Signalling and Cell Death Division (PG)

31

Dendritic cell disassembly and the role of apoptotic bodies in antigen presentation

Amy Hodge, La Trobe University, Department of Biochemistry and Genetics, La Trobe Institute for Molecular Sciences (PG)

32

Identifying Plasmodium vivax encoded proteins that prevent host cell death during liver development


June Hu, Walter and Eliza Hall Institute of Medical Research, Population Health and Immunity Division(PG)

33

Characterising novel human CD8+ T cell responses to influenza A virus

Miaojuan Huang, La Trobe University, La Trobe Institute for Molecular Science (PG)

34

Gfi1 is required for homeostasis of mature NK cells and protection against metastasis

Qiutong (Angela) Huang, Walter and Eliza Hall Institute of Medical Research, Molecular Immunity Division (PG)

35

CD38 + MHCII + CD8 + T cells expression upon influenza virus infection

Xiaoxiao Jia, University of Melbourne, Department of Microbiology and Immunology (PG)

36

The prevalence and dynamics of Mycoplasma and Ureaplasma spp. in pregnancy and postpartum in East New Britain, Papua New Guinea

Ellen Kearney, Monash University, Department of Microbiology, Burnet Institute, Life Sciences (UG)

37

Identification of a novel target of the Natural Killer cell immune checkpoint, CIS

Narelle Keating, University of Melbourne, Department of Microbiology and Immunology, Walter and Eliza Hall Institute of Medical Research, Inflammation Division (PG)

38


A new game player in the yeast to hyphae developmental switch of Candida albicans

Barbara Koch, Monash University, Department of Biochemistry and Molecular Biology, Biomedicine Discovery Institute (PD)


39

In Ovo Modelling of Bluetongue Disease to Guide the Selection of Virus for Animal Studies

Fabian Lean, CSIRO Australian Animal Health Laboratory (PG)

POSTER PROGRAM SESSION II (subject to change)
17:10-17:50

Poster Session II and Drinks, Tapestry Lounge and Seminar Room 1

18:00

Oral / Poster / Science Bites and Best Question Prize Presentations

40

Unlocking the Arsenal of Acinetobacter baumannii Type VI Secretion System Effectors

Jessica Lewis, Monash University, Department of Microbiology, Infection and Immunity Program, Monash Biomedicine Discovery Institute (PG)

41

Discovery of the molecular machinery regulating antigen presentation of bacterial metabolites by MR1

Hui Jing Lim, University of Melbourne, Department of Microbiology and Immunology, Peter Doherty Institute(PG)

42

Naturally acquired antibody kinetics and longevity to Plasmodium vivax antigens in western Thailand

Zoe Shih-Jung Liu, Walter and Eliza Hall Institute of Medical Research, Population Health and Immunity Division (PG)

43

Influenza A virus induces systemic upregulation of type I interferon associated proteins in neutrophil

Chuanxin Liu, La Trobe University, Department of Biochemistry and Genetics, La Trobe Institute for Molecular Science (PG)

44

Influenza A Virus-Experienced Memory Regulatory T Cells: Homing to Suppress

Chunni Lu, La Trobe University, La Trobe Institute for Molecular Science (PG)

45

Analysis of the chicken immune response to influenza virus in eggs

Meg McDonald, Deakin University, School of Life and Environment Sciences, CSIRO, Health and Biosecurity (PG)


46

Changes in antibody responses induced by immunotherapy for grass pollen allergy

Craig McKenzie, Monash University, Department of Immunology and Pathology (PD)

47

Understanding the pathogen- and host-transcriptional landscape of malaria liver-stage infection using DualRNA-Seq

Ronan Mellin, Walter and Eliza Hall Institute of Medical Research, Infection and Immunity Division (PD)

48

Isolation and characterization of PvRBP2b-specific monoclonal antibodies from single B cloning

Sebastien Menant, Walter and Eliza Hall Institute of Medical Research, Infection and Immunity Division (RA)

49

The Role the Lipid Droplet Plays in the Early Innate Immune Response to Viral Infections

Ebony Monson, La Trobe University, School of Life Sciences (PG)

50

Optimised selection of amplicons for deep sequencing in Plasmodium vivax infections


Jacob Munro, Population Health and Immunity, Walter and Eliza Hall Institute of Medical Research (RA)

51

Roles of Heparanase in diabetic-accelerated atherosclerosis

Tien Nguyen, La Trobe University, Department of Biochemistry and Genetics, La Trobe Institute for Molecular Science (PG)

52

Understanding host innate immune responses to Burkholderia infection

Sze Ying Ong, Hudson Institute of Medical Research, Centre for Innate Immunity and Infectious Diseases (PG)

53

Identifying Antibody Responses Associated with Protection from Malaria in Pregnant Women

Amaya Ortega Pajares, University of Melbourne, Department of Medicine (RMH), Peter Doherty Institute (PG)

54

Defining T helper cell immunity in bronchopulmonary dysplasia

Merrin Pang, Hudson Institute of Medical Research, The Ritchie Centre (RA)

55

The role of ADAMTS versicanases in the immune response to influenza virus infection

Jess Pedrina, Deakin University, School of Medicine (PG)

56

Multifunctionality of human β-defensins mediated by phosphoinositide binding

Thanh Kha Phan, La Trobe University, Department of Biochemistry and Genetics, La Trobe Institute for Molecular Science (PD)

57

Structural studies of human plasminogen and streptococcal receptor PAM complex


Adam JH Quek, Monash University, Department of Biochemistry and Molecular Biology (PD)

58

Role of IFN-γ induced genes in cell autonomous defence against Legionella

Linda Rafeld, University of Melbourne, Department of Microbiology and Immunology (PG)

59

Sexual Behaviours and Past Bacterial Vaginosis (BV) Contribute Significantly to BV Recurrence in Women Randomised to the Oral-Contraceptive Pill

Larissa Ratten, Monash University, Central Clinical School (PG)

60

TACE/IL-6 Trans-signalling Axis: A Promising Therapeutic Target for Lung Adenocarcinoma

Mohamed Saad, Monash University, Hudson Institute of Medical Research, Centre for Innate Immunity and Infectious Disease (PG)

61

The molecular dissection of host manipulation by chronic Toxoplasma gondii

Simona Seizova, Walter and Eliza Hall Institute of Medical Research, Infection and Immunity Division (PG)

62

Understanding neutrophil-Candida interactions using a panel of clinical isolates

Madhu Shankar, Monash University, Department of Biochemistry and Molecular Biology (PD)

63

Activated gasdermin E does not progress to secondary necrosis in human T cells

Bo Shi, La Trobe University, Department of Biochemistry and Genetics, La Trobe Institute for Molecular Science (PG)

64

IFN-γ and Toll-like Receptor signalling induces macrophage cell death


Daniel Simpson, Walter and Eliza Hall Institute of Medical Research, Inflammation Division (PG)

65

The Regulation of Dendritic Cell Function and Immunity via O-GlcNAcylation

Ilknur Spring, University of Melbourne, Department of Biochemistry and Molecular Biology, Bio21 Molecular Science and Biotechnology Institute (PG)

66

Molecular mechanisms of cell traversal and invasion by Plasmodium falciparum sporozoites during hepatocyte infection

Ryan Steel, University of Melbourne, Walter and Eliza Hall Institute of Medical Research, Infection and Immunity, Division (PD)

67

Understanding the rhoptry proteins in Plasmodium - nutrient channels, drug targets and much more...


Smitha Sudhakar, Deakin University, School of Medicine (PG)

68

Systemic lymphocyte responses in specific pathogen free chickens long after an intratracheal challenge with vaccine or field strains of infectious laryngotracheitis virus

Dulari Thilakarathe, University of Melbourne, Melbourne Veterinary School, Asia-Pacific Centre for Animal Health (PG)

69

A novel regulator of inflammatory signalling pathways

Leon Tribolet, CSIRO Australian Animal Health Laboratory, Health and Biosecurity (PD)

70

Whole-genome CRISPR screening for host factors involved in Plasmodium falciparum entry into human hepatocytes

Lisa H Verzier, University of Melbourne, Walter and Eliza Hall Institute of Medical Research, Infection and Immunity Division (PG)

71

The role of Hofbauer cells in Plasmodium falciparum malaria in pregnancy


Isobel Walker, University of Melbourne, Department of Medicine, Life Science Division, Burnet Institute Peter Doherty Institute (PG)

72

MAIT cells protect against fatal pulmonary infection by Legionella species via IFN-γ

Huimeng Wang, University of Melbourne, Department of Microbiology and Immunology, Peter Doherty Institute (PD)

73

Large genomic deletions in Legionella pneumophila identifies new genes influencing intracellular replication

Rachelia Raissa Wibawa, Hudson Institute of Medical Research, Centre for Innate Immunity and Infectious Diseases (PG)

74

Investigating the Link between Bronchopulmonary Dysplasia (BPD) and Retinopathy of Prematurity (ROP) in Preterm Infants

Lakshanie C.Wickramasinghe, Monash University, Department of Immunology and Pathology, Central Clinical Schools, Alfred Medical Research and Education Precinct (PG)

75
Investigating the role of Protein Kinase A in Plasmodium falciparum infection

Mary-Lou Wilde, Walter and Eliza Hall Institute, Infection and Immunity Division (PG)

76


The role of Flt3 in dendritic cells

Kayla Wilson, University of Melbourne, Department of Biochemistry and Molecular Biology (PG)

77

Bacterial growth stage regulates the production, size and composition of Helicobacter pylori OMVs

Lauren Zavan, La Trobe University, Department of Physiology, Anatomy and Microbiology (PG)

78

Decipher the mechanisms of polymyxin resistance in Acinetobacter baumannii by genome-scale metabolic modelling

Jinxin Zhao, Monash University, Biomedicine Discovery Institute (PG)

18:00

Oral / Poster / Science Bites and Best Question Prize Presentations
PG = Postgraduate Student, PD = Postdoctoral Researcher, RA = Research Assistant, UG = Undergraduate Student